Questions & Answers
What is the difference between 925 Silver and Sterling Silver?
---
Short answer: There is NO difference at all. Please watch this video for the answer explained.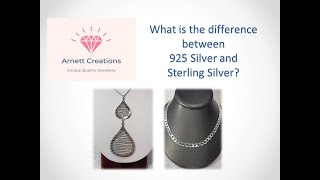 ---
Why does my Silver go black and leave black marks on my skin?
---
Short Answer: If the item is genuine Sterling Silver then I would say that it has just tarnished.
You may not be aware of this but Silver is naturally black on the outside and silver on the inside so for this reason alone, silver is prone to tarnishing. Tarnishing occurs more to items that are left out in open air spaces, not being used or worn and it is said that the earth's natural element is trying to return back to its normal form. Most Silver purchased new has been very highly polished in designing, which is why it is so shinny.
Another reason you may be experiencing tarnishing or black marks upon the skin area where an item has been worn is because 1 out of 25 people have higher acidic levels in there body which reacts with these metals. The only solution is to wash the skin area more often to try and reduce the build of grease and acid on the skin and I recommend the use of jewellery care products which will help remove and prevent tarnishing.
---
Do you provide personalised engraving or mounting of gemstones?
---
Yes, if you are able to shop in-store at Shirleys Gold & Silver. No, sorry this is not a service offered by Arnett Creations.
---
Are Mystic Quartz or Topaz real gemstones or man made?
---
Quartz and Topaz and from the same family of crystals and these are 100% naturally formed.
Mystic Quartz and Topaz are real but have become enhanced crystals so the natural properties within remain.
Mystic - is a crystal where by humans have added a unique rainbow colour effect coating applied to one side which gives it its beautiful prism of colours/ kaleidoscope appearance.
---
What are Reconstituted / Created Opals?
---
Please watch this video for answer explained.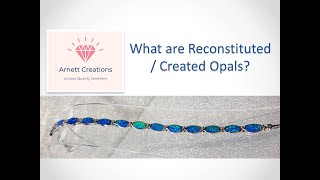 ---
Would you prefer to shop in-store or try before you buy?
---
As part of a family business trading for 40yrs + within the Birmingham Jewellery Quarter, all business was in-store only and we will continue to provided this service so please if you are able to travel and wish to try before for you buy, we would love for you to visit us: We advise you do call before your visit to check opening times: (+44) 0121 236 7822 Shirleys Gold & Silver Birmingham Jewellery Quarter 30 Northampton Street Hockley Birmingham B18 6DX
---
What year do you give Silver as a gift for a Jewellery Wedding Anniversary?
---
Please watch the video for a full listing:
---
---